I can't believe it has been two weeks since I last posted. I spent a week in Salt Lake City at the
Stampin
' Up! convention. It is always a great week of creativity, inspiration, learning and sharing. My side line and some of their
downline
(8 of us in all) attended. We're called "The
Glittern
' Gals. I participated in several organized swaps and also swapped on the convention floor. We are group of very talented stampers! It was very exciting to see my WOW swap up on the big screen! Everyday, cameramen roam the convention floor looking for great photo ops. The last day, he stopped on the row in front of me so that someone could show him a swap she had gotten. Imagine my surprise when I saw
my card
on the big screen. Of course my reaction was too start screaming "That's my card, that's my card!" Then she opened it to show the WOW part inside and everyone went "
oooooooh
" so that was exciting too.
Stampin
' Up! is launching a new line of stamps and big shot dies called Build-a-Bear. At the memento mall, we could purchase the cutest build-a-bears in
SU
aprons with their own little bear stamp. Here we are with our bears.
You will be able to view and purchase the Build-A-bear line on September 1st in the mini catalog. You will love the new mini! It is filled with lots of surprises. More info to come!
Last week I had to start thinking about school starting! Yuck! I spent all week working in my classroom moving all the furniture back into place. The cleaning crew moves it every summer to clean the carpets, and it is up to the teachers to move it back. Plus I had bulletin boards to put up and papers to
xerox
. I start
in service
in the morning.
So that is why I have not posted in two weeks.BUT today the demos met and we swapped so here they are! Enjoy!!!
Terri's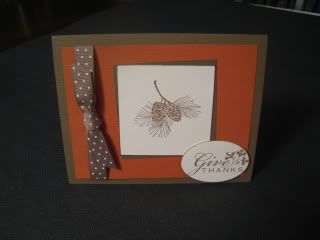 Chris's
Deb's
Judy's
Laura's
inside
Lynda's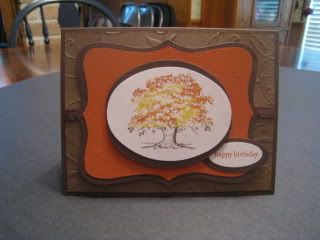 Lynn's